Good afternoon (or morning or evening, depending on when you're reading this ;) ) to you all! Well, it's been a busy couple of weeks for me. I suppose that when I first came here I really had to work to fill my time, now it seems like there isn't enough time to do everything that I want (and need) to do! Funny how that works.
My adult Spanish class has begun. I had a smaller turnout than I had expected, but I am satisfied in knowing that God brought exactly the people who needed to come. I truly enjoy being able to move at a little faster pace and to know that my students are studying at home. I suppose that this really is the greatest struggle I have faced with the younger class; I can't know that they will all study at home. I know that they do to some extent, but because they don't always, we have to spend a lot of class time reviewing. Granted, reviewing is good, so I can't complain too much. I do know they are learning, even if we're not moving as quickly as I would like!
I still don't have an actual job, but I have been offered a part-time babysitting job once a week at the church for Financial Peace University (a class that they are hosting at our church). I am not sure how long this will last, but I have something for at least a month! In addition to this I also have been doing yard-work and weeding for our neighbors. What with these things and my Spanish classes, I manage to keep my week rather full!
As to school, I am still hoping to enroll come Fall. I went to the college a few days ago and got some information regarding some different classes that I want to take this term. Unfortunately, when I took the placement test a few weeks ago it seems that I placed in a rather low math class. If I start in the class that I placed in, I will have to take two classes before it will actually count for college credit. I didn't like that idea at all, so I am burying myself in Algebra for the foreseeable future.... not a pleasant prospect, but it must be done! My plan to re-take the Algebra test so that I can place in a higher math class. I know that I can move up at least one class; I am hoping that I might even be able to make it two. We'll see.
Last Sunday was the graduation of the public and Christian high schools here in Roseburg. I didn't make it the the public high school's graduation, but I did attend the graduation of Umpqua Valley Christian School. A bunch of my friends graduated. It seems like such a short time from when we all started high school together... granted, I was homeschooled, but we were still all in the same grade technically. Anyway, it was great to see them starting off into new adventures. Most of them are going to be attending college come Fall. It's a little surreal. I will have you know that I didn't actually cry at the graduation. I was quite proud of myself! *gives herself a pat on the back*
Well, now that's over. The next thing you know I will be attending college graduations... or even weddings! I think that I am in denial... ;D
Alright, well I did take a bunch of pictures from the top of the mountain and down by the river, but I put them on my old desktop... and I forgot to take them off before I put it away. Now that it is completely taken apart I really don't feel like getting it all put back together and set up just to pull a few pictures off. So, until I get back up and over the mountain (shouldn't be too long :) ) you will have to be satisfied with these pictures that I took this past
Here's a picture of the front of the house from the yard. It's a little hard to really see the house because of the tent trailer out front... but I wasn't about to try to move it to take the picture ;) . Hopefully we will get it moved soon.
Okay, these are pictures from behind the house, looking up the hill.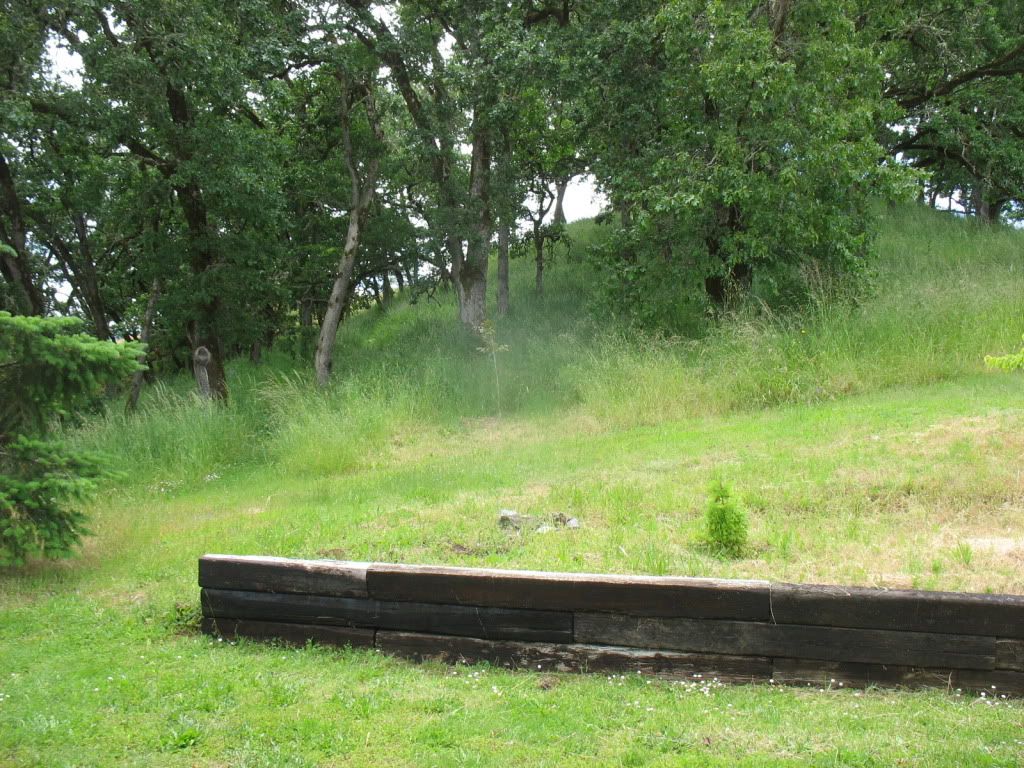 Here are some pictures of my "garden". It isn't exactly one garden, more like several little pieces of garden...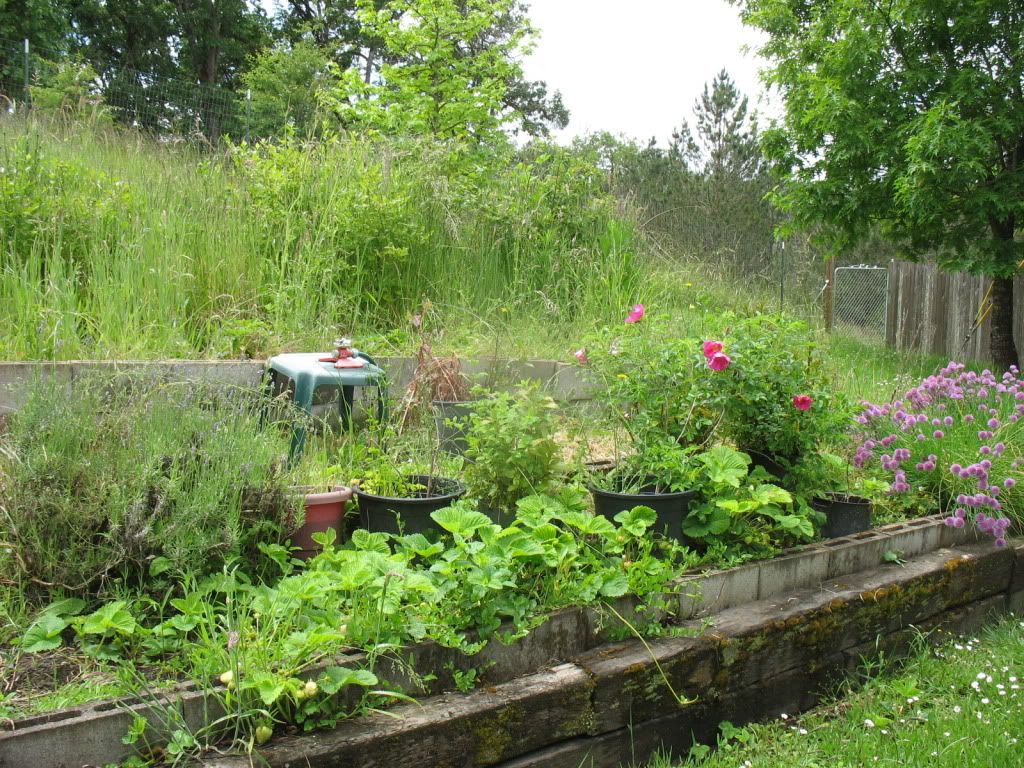 Okay, if you look closely, you will be able to see the pea plants in two rows...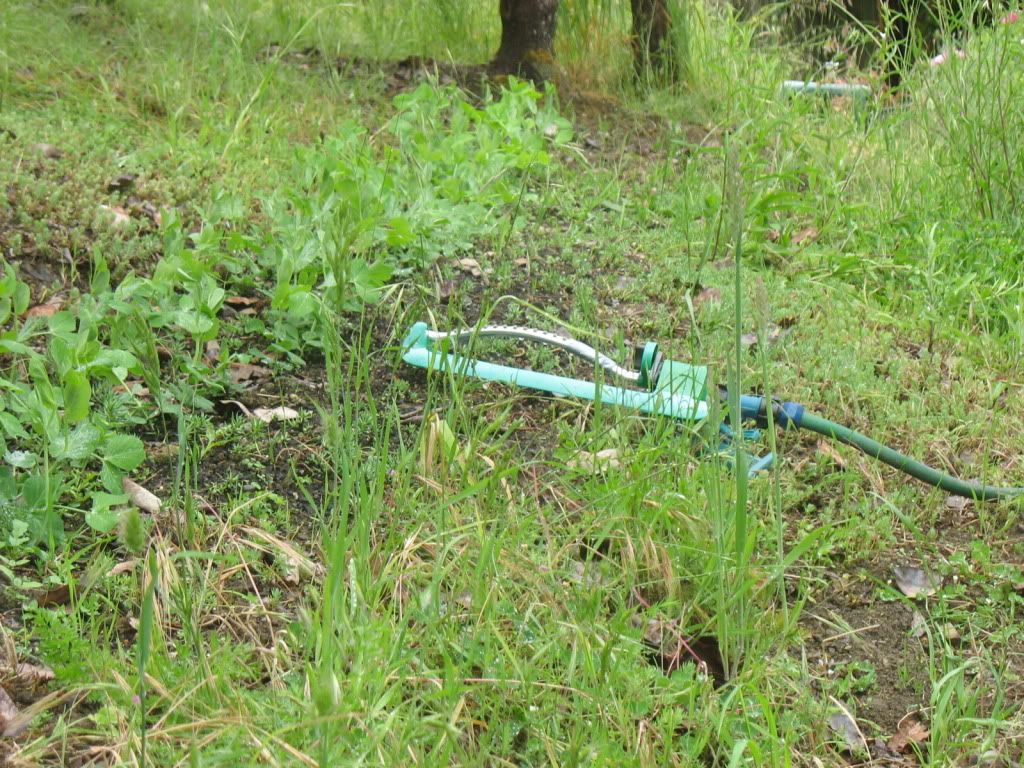 I love all the colors!!
This is my roomie ;) ! Meet Emily.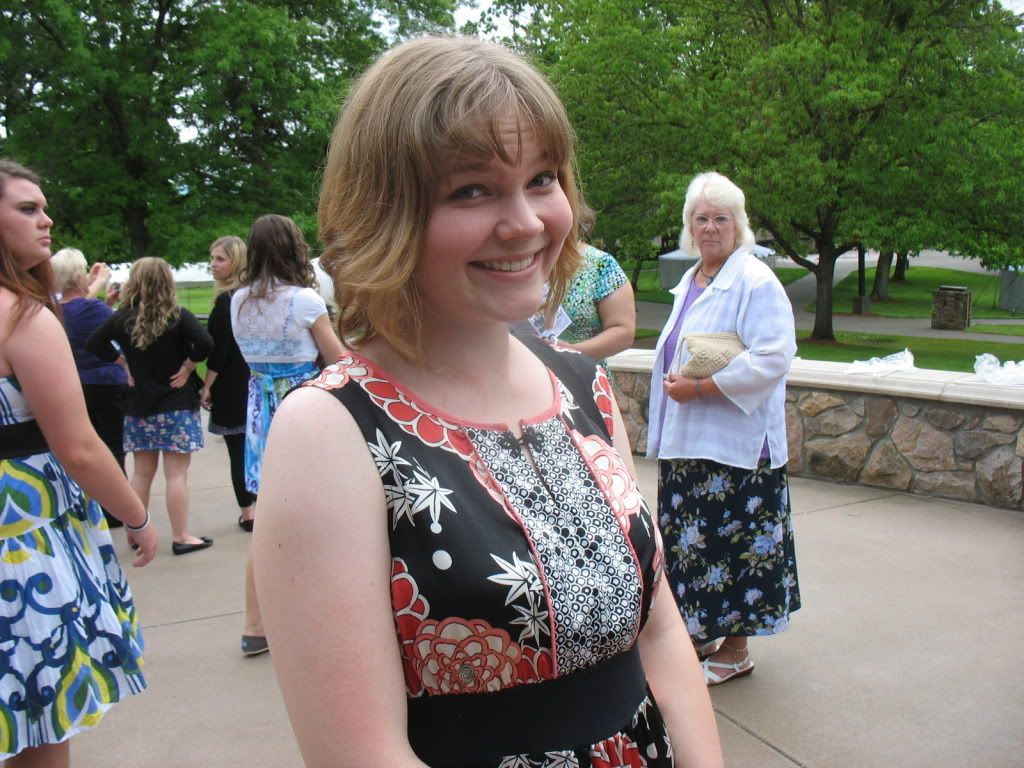 Okay, I am now going to make it a habit to carry my camera around with me so that I can get some pictures which actually contain people instead of just plants...
Now I must close and move on with all the other things that I need to accomplish today. Today these verses really stood out to me when I was reading. I am caught up in the moment. What would it have felt like to have been shut in your house, fearing that at any moment soldiers might come through the door to arrest you. Suddenly, you turn and see the One who you had thought dead standing right in front of you. Doubts are swept away.
We say, "Seeing is believing" Jesus says "Blessed are you if you believe without having to see"
John 20:26-29
After eight days His disciples were again inside, and Thomas with them. Jesus came, the doors having been shut, and stood in their midst and said, "Peace be with you." Then He said to Thomas, "Reach here with your finger, and see My hands; and reach here your hand and put it into My side; and do not be unbelieving, but believing." Thomas answered and said to Him, "My Lord and my God!" Jesus said to him, "Because you have seen Me, have you believed? Blessed are they who did not see, and yet believed."