I am utterly pleased to announce that our recent fundraising event was a total success! It was awesome to see all of our planning and preparing come to fruition.
We worked hard all day Friday setting up, and by the time we were finished it looked absolutely lovely :) .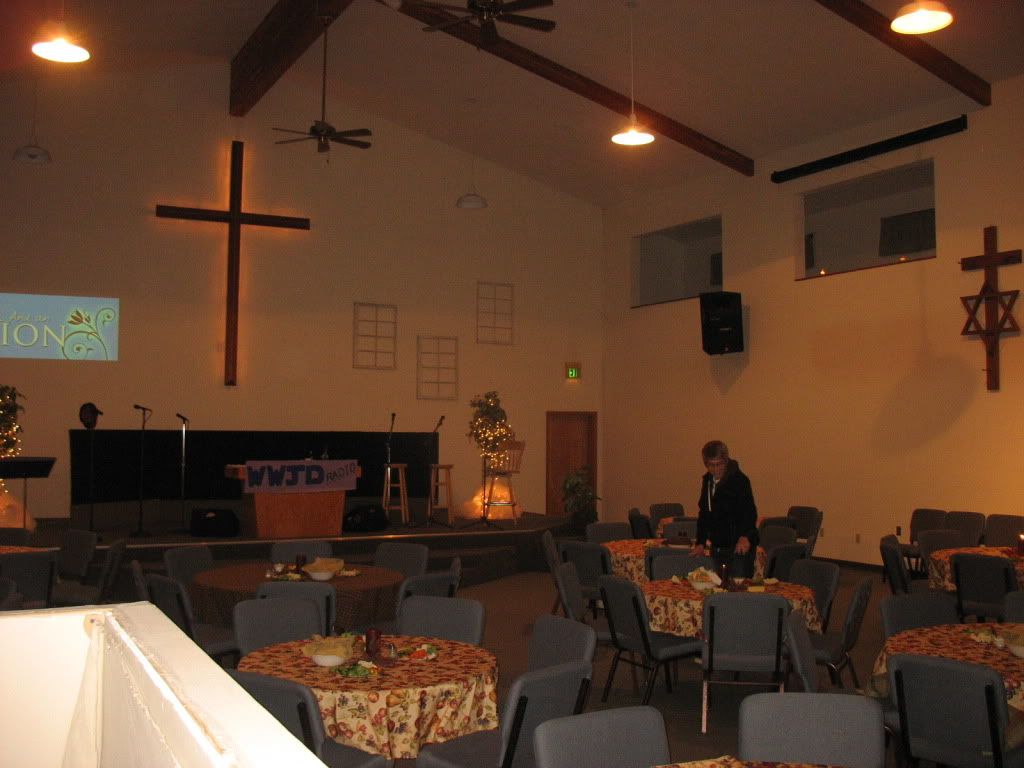 (We set out the soups on tables against the walls around the room and then later on in the evening we set the goodies out on the center tables. Everything was DELICIOUS!)
I really did try to take more pictures, but I was so busy with every else that had to be looked after that I didn't get much of a chance. The ones I do have were taken at the very beginning of the night.
One of the portions of the Auction was akin to Raffle. People were able to buy tickets and place them into the paper bags located next to the items. It's always fun to win something that way. I might even have put a ticket or two in but that I was too busy :D.
And here is one of our dear ticket salespeople ;)!
The second portion was a silent auction for the smaller value items. I thought that I had taken pictures of them, but I guess I missed that part... oops! Anyway, we had things like gift certificates that had been donated by businesses from around town, several very beautiful glass chess sets, and a good number of themed baskets (eg. a "baby shower" themed basket, an "ice cream" themed basket, a "pizza" themed basket, etc.). Everything sold but one small wall hanging (it was bright red and looked something like a candy-can doll wearing a fluffy scarf), and I don't blame anyone for not having bid on it... you would have to have a very unique taste in order to want something like that.
These items were for the live auction portion of the event. We set them out during the evening so that people could get a good look at them beforehand. It must have worked, because everything sold! I even bought something. Do you see that blue, three-piece luggage set? Yeah, that's mine now :D . I really needed a new suitcase, and they're especially handy since I will be traveling on Friday.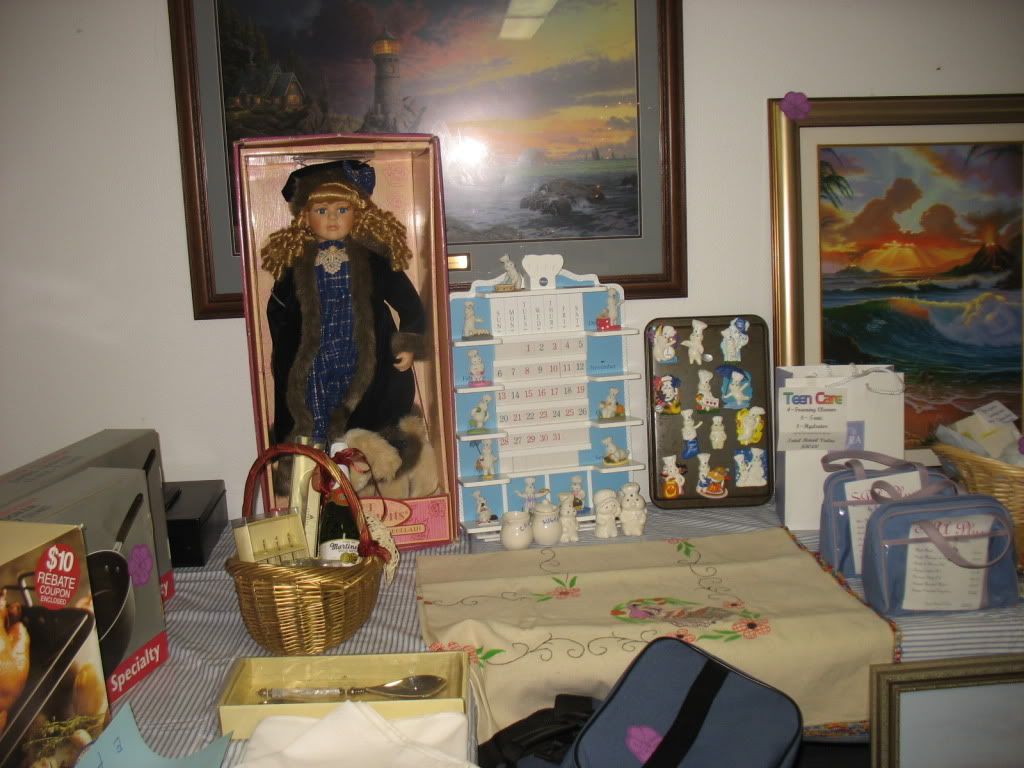 The strange costumes were for our play (I was the villain MWAHAHahaha). We presented our version of a live radio drama. Though I didn't get any pictures of the play, we were able to record it. If you would like to listen to it, it is posted on our church website
HERE
. Hopefully you enjoy it!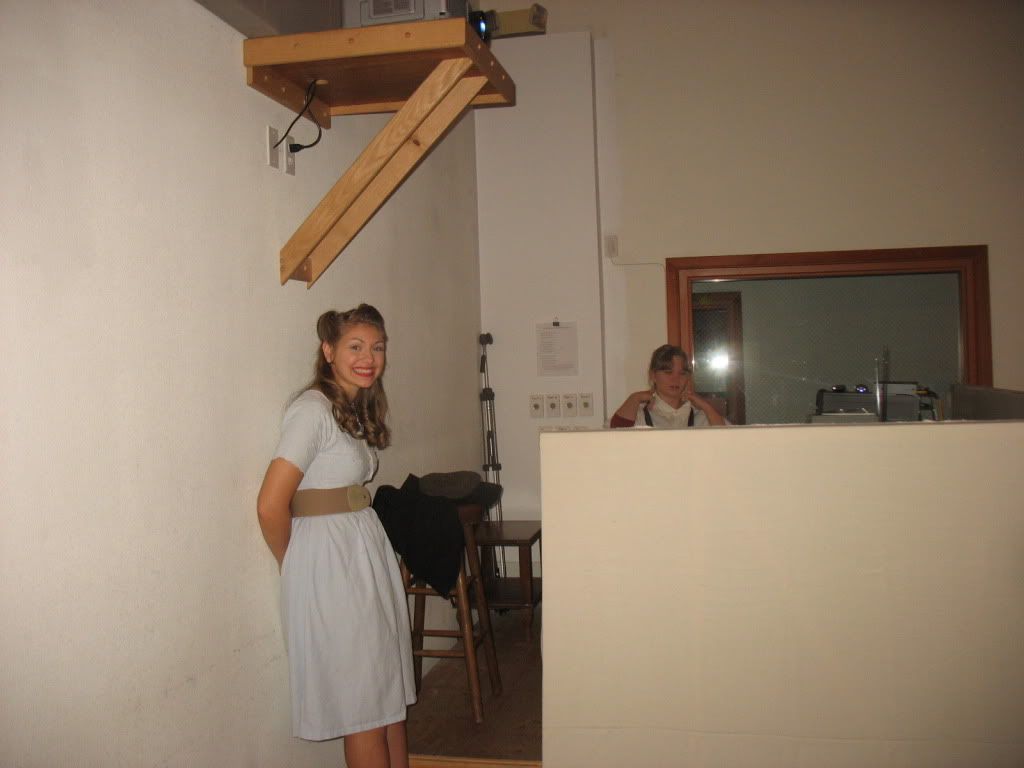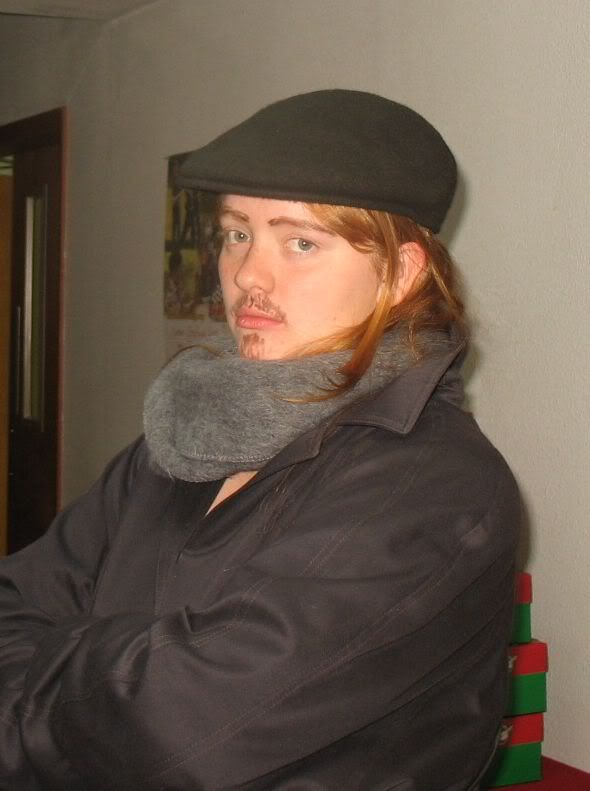 All in all, I am pretty sure that the event was a hit. Everyone I talked to said that they had a good time, and as an added bonus we were also able to raise $1,700 toward our goal! God was so good to us. I was astounded to see how everything came together. What a blessed assurance to know that the Lord never fails, and how grateful I am that He chose to bless our event!
I want to thank everyone who helped with and prayed for us leading up to this fundraiser; it was much appreciated. Please continue to pray that the Lord would provide abundantly as the team traveling to Mexico in December works to raise the rest of the money needed.

Psalm 27:13-14
I remain confident of this: I will see the goodness of the LORD in the land of the living. Wait for the LORD; be strong and take heart and wait for the LORD.